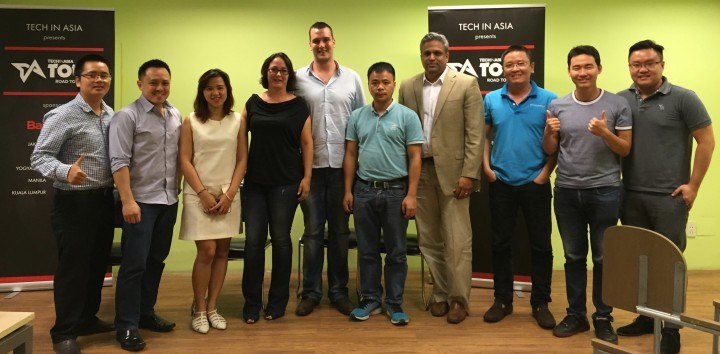 The Tech in Asia Tour: Road to Jakarta arrived at its third pit stop, Ho Chi Minh City, to search for the best startup to showcase at our Jakarta conferencehappening this November 11 and 12.
Yesterday, five hand-picked startups took the stage at a jam-packed ERC International and pitched in front of our judges. On the judging panel were Dinh Anh Huan, founder of Seedcom; Rachan (Butch) Reddy, general partner for IDG Ventures Vietnam; and Quan Nguyen, venture partner at Inspire Ventures.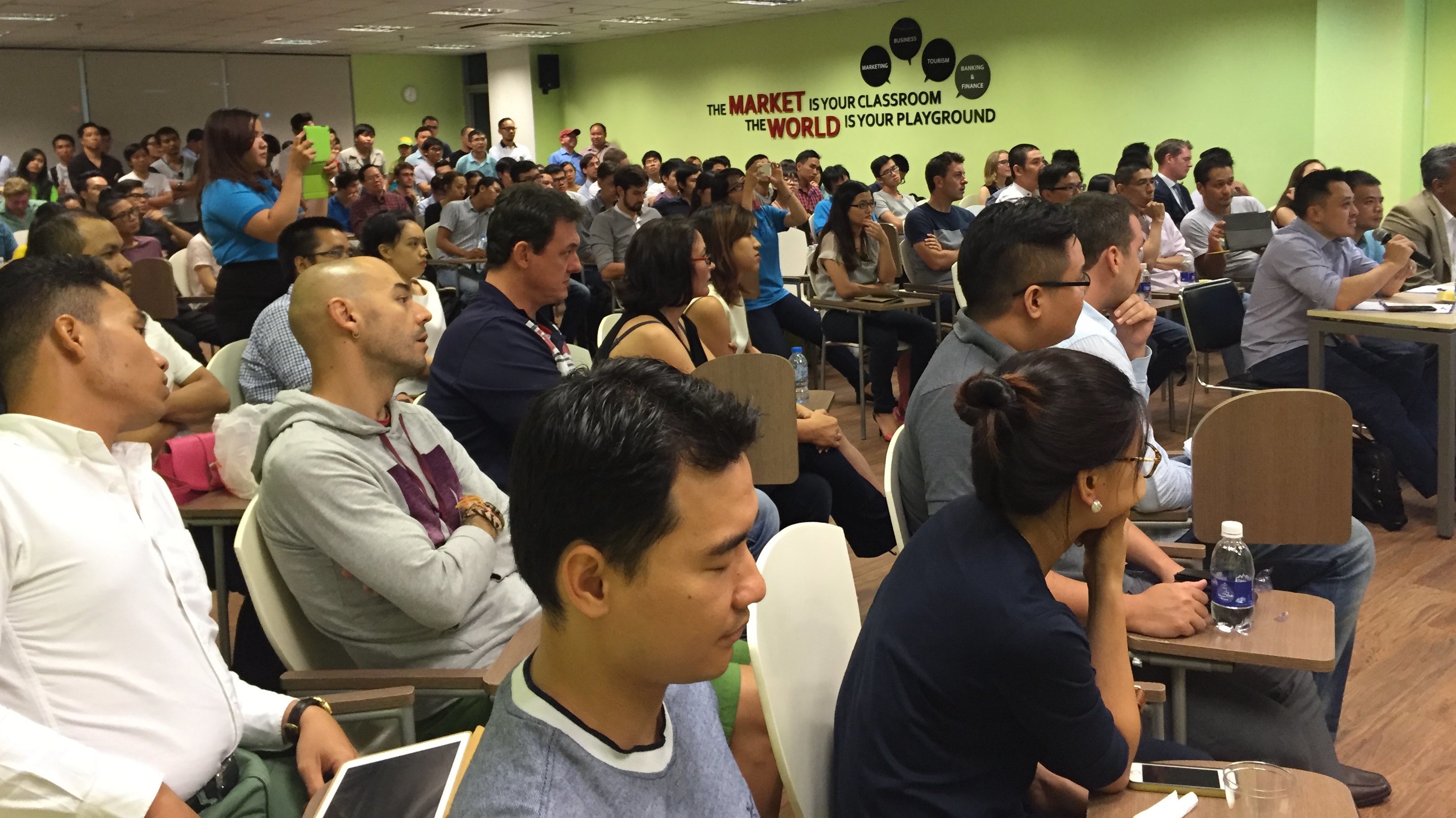 Here, we introduce the startups who braved the battle. Find out who eventually emerged as champion, joining Bigalia and Sociocaster in enjoying a sponsored trip to Tech in Asia Jakarta. The Tour winners will join hundreds of other startups in exhibiting their product – at no cost.
Applancer

Applancer is a global mobile outsourcing platform that allows businesses to connect easily with independent mobile freelancers. With user experience being key for mobile applications, Applancer differentiates itself by providing users with a wide range of design tools and a resource-rich library that enables just about any application to be developed. It's currently generating a monthly revenue of US$10,000.
Kikubox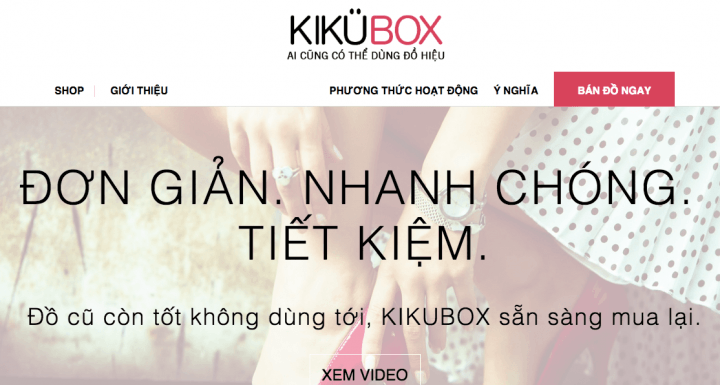 Some girls have probably experienced the thrill of buying luxury clothes – but then barely wore them at all. In Vietnam, the luxury goods market is at an estimated US$3.5 billion per year and Kikubox wants in.
The startup puts these secondhand luxury clothes to good use by buying from sellers and listing them on its "re-commerce" site at an affordable price. Over 1,000 buyers are currently using Kikubox, of which 50 percent are return customers.
Shutta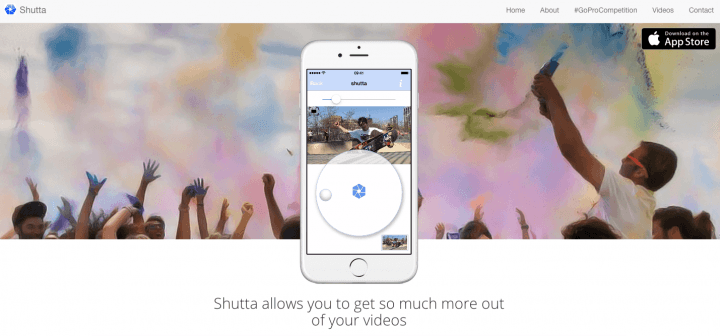 Everyone's been through the dilemma of whether to take a photo or video when capturing moments that matter. But what if you could get the best of both worlds? Shutta wants you to have your visual cake and eat it. Its app allows users to pull stills from any video taken with or stored within your iPhone and save your favourite moments as photos without losing resolution.
Since its launch in May this year, Shutta has recorded 42,500 downloads across 127 countries, and a monthly growth rate of 150 percent. It claims 16,000 monthly active users are using its app.
Eduu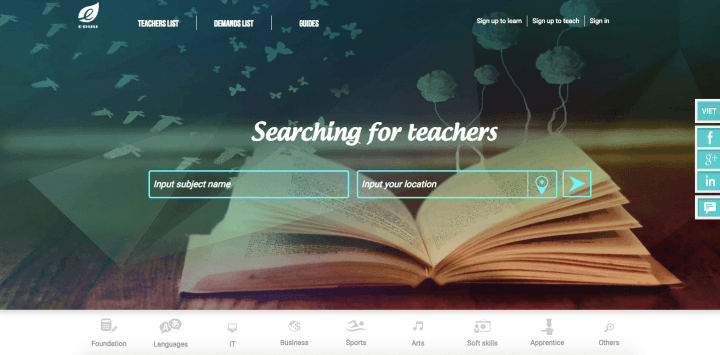 Eduu is a community network connecting teachers and students. The edtech startup is the first of its kind in Vietnam, and aspires to contribute to the development of the local edtech ecosystem by matching the demands of both parties. They have over 2,000 registered teachers covering more than 20 subjects.
Cloudjet

Recognizing that people are the most important asset of any company,Cloudjet aims to help businesses meaure, manage, and optimize their employees' overall performance. It achieves this through its KPI management system, which allows clients to see at a glance the factors affecting the company's targets, and which employees are performing (or not).
Cloudjet claims it is profitable with a strong growth rate of 200 to 500 percent year-on-year. No absolute numbers were disclosed.
And we've got a winner!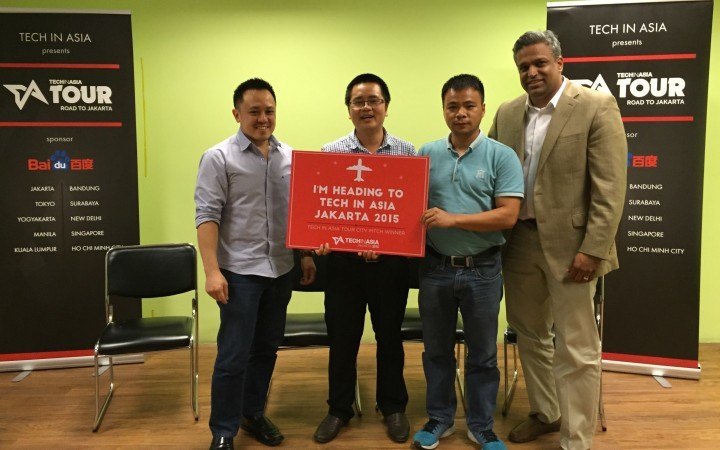 It was a close fight between Shutta and Cloudjet. Our judges loved the idea behind Shutta but had doubts about how it would withstand the potentially stiff competition within the industry. On the other hand, while Cloudjet presented the best pitch, it did not entirely convince the judging panel on how it could effectively customize differing KPIs for each of its clients.
Ultimately, all three judges unanimously declared Cloudjet as the winner of the pitch battle. They were clearly impressed with its solid business model and traction in revenue.
The Cloudjet team will be showcasing the product at Tech in Asia Jakarta 2015, so be sure to check out their booth at Bootstrap Alley. If you didn't already know, there's an ongoing 20 percent discount off conference passes till September 27, so get yours now before prices increase. The magic code istiajkt20.
Shoutout to our partners